Have you ever been curious and want to know how many artworks about sex, nude and women some big fairs like Frieze will show? I bet you are and so am I. Thus I had decided to take my chance on the preview day Thursday, when it was not fully open to public, to conduct this serious research.
Sex is still an unusual and not very comfortable topic for many people in 2019, weird but true. On the other hand, artists get inspiration from sex to make their works attractive, beautiful, erotic, shocking or even disgusting. Out of surprise, there were so many such works in Frieze. My listing became exhausting and I myself, after spending almost a full day, became exhausted in the end. I lost my track and forgot to record some caption information of certain works. And some very small part of the works which contained sex, nude and women were neglected as well.
Nevertheless, I am now able to present you my findings and I hope they are useful or entertaining to you.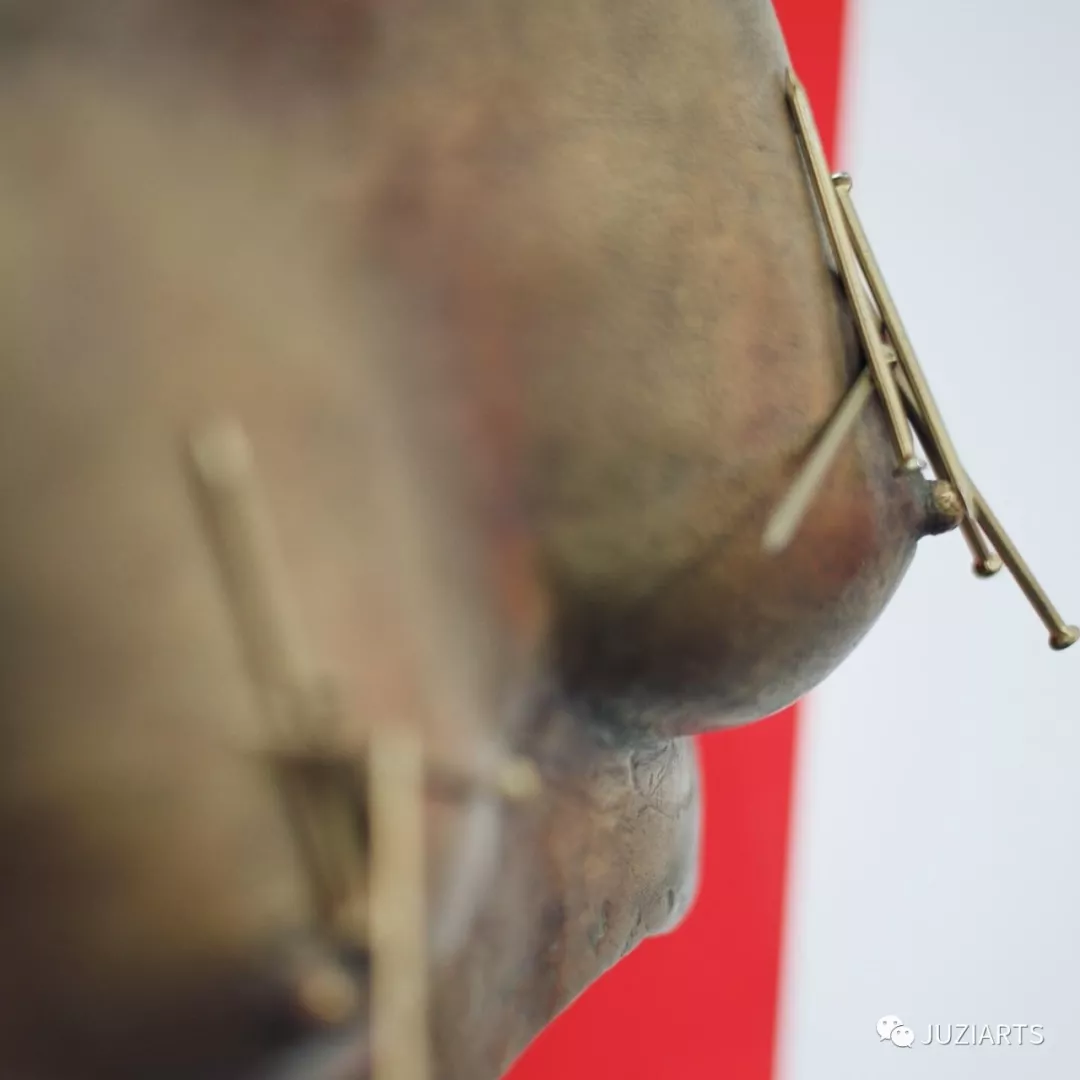 Magnetic Erotic Fourth Dimension, 2003
Takis 
(Yes, the Takis shown in Tate Modern!)
Untitled #348, 1999
B/W Photograph
Cindy Sherman
…
…
Little Department of Painting Drawing and Sculpture, 2019
Oil on linen
Lisa Yuskavage
Beautiful Girl Lying Down, 1958-59
Oil on canvas
Euan Uglow 1932-2000
Beatrix, 1965
advertising canvas-mounted poster
Armando Testa (1917-1992)
Black Dog, 2004
Glazed ceramics
Grayson Perry
Femme en torse tenant sa chemise, 1905
Oil on canvas
Felix Vallotton 1865-1925
Nu, chaise rouge, 1905
Oil on canvas
Pierre Bonnard 1867-1947
Nu endormi, 1900
Chalk on buff paper
Paul-cesar Helleu 1859-1927
Nudists, 1928
Oil on canvas
Fritz Skade 1898-1971
Seated Girl, Lotte Schmalhausen, 1928
Oil on canvas
George Grosz 1893-1959
Crolie, 1985
Oil on canvas
Alex Katz
Blond Girl, 1985
Etching, edition of 50
Lucian Freud
Tarzan Meets the Jungle Goddess, 1970s-1994
Oil on canvas
Peter Blake
Reclining Nude, 1950
Oil on canvas
Emile Chambon 1905-1993
Model in Blue, 1915
Oil on canvas
Axel Torneman
…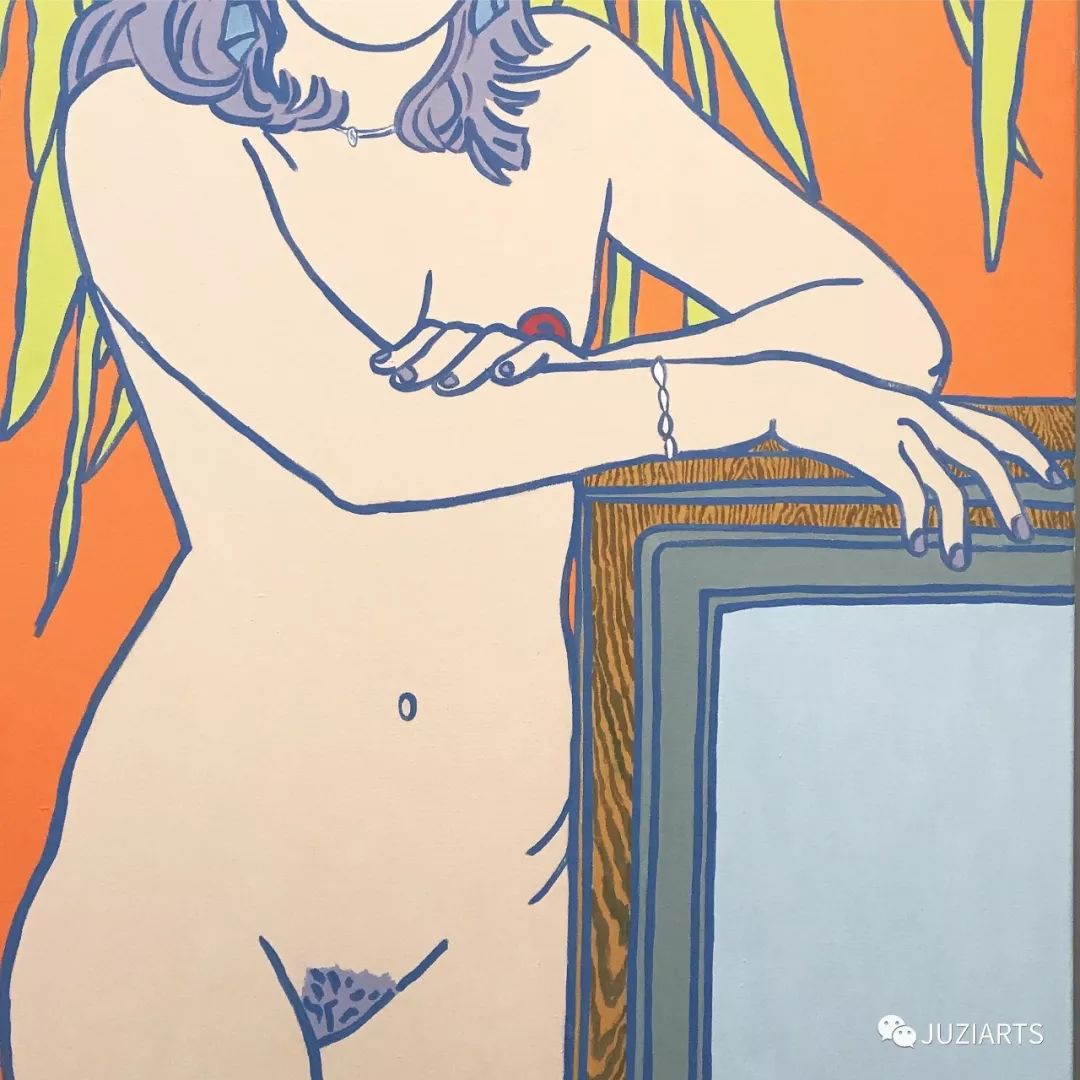 Untitled, 1986
Oil on canvas
Muehl, Otto 1925-2013
…
…
Beach boys and girls on a Bloody Sunday, 1971
Acrylic on canvas, wood
Jacqueline de Jong
Cleopatra, 1565
Oil on panel
Michele Tosini
…
Action Drawing, 1966
Indian ink on paper
Brus, Gunter
Seated Female Nude, 1913
Pencil on glazed papier
Kirchner, Ernst Ludwig 1880-1938
Das Wild Reminiszenz, 1975
Crayon and pencil on paper
Brus, Gunter
Susanna and Elders, 1650
Oil on canvas
Carlo Francesco Nuvolone
Untitled (nude), 1988
Charcoal on paper
Glynn Williams
…
…
…
Complications From an Already Unfulfilled Life, 2019
Oil on linen
Eric Fischl
Untitled – Spider Net, 2019
oil, acrylic ink and gesso on canvas
Jannis Varelas
Untitled (Porno), 2005
oil, lacquer on chalk ground
Eva Schlegel
Two Blondes on the Beach, 2001
Oil on canvas
Tom Wesselmann
Ewige Felle, 1983
paper collage on ripped original magazine paper
Albert Oehlen
Untitled, 2003
Acrylic on printed fabric
Sigmar Polke
Nudes yv16, 2000
Chromogenie print with Diasee
Edition 2 of 5, 2 AP
Thomas Ruff
Gaze, 2019
oil on linen
Judith Linhares
Censored Painting #2 (Paris 1973 – Instagram 2019)
acrylic on canvas
Betty Tompkins
Tic, 2019
oil on canvas
Vivian Greven
The Courageous Sluggard, 1966
oil on canvas
Maria Anto
Open your legs, 2019
Oil on linen
Hayv Kahraman
Tracey Emin
Frieze London and Masters
Frieze Art Fair 2019
Regent's Park, London NW1 4NR
Dates
3 Oct 2019 – 6 Oct 2019
Visit our Instagram @JUZIARTS